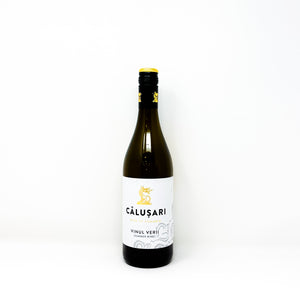 Viticulture
Riesling and indigenous grapes are harvested early in the season to ensure a lighter fresher style of wine, the estate grown grapes were harvested early in the morning, where cooler temperatures help to preserve the pure fruit flavour and acidity.
Winemaking
The grapes were lightly crushed and then cooled to 8° C before gentle pressing in state of the art vacuum press. Free run juice is separated and moved into temperature controlled tanks for 2-3 days, until perfectly clear and bright. The juice is then transferred to stainless steel fermenters, where selected yeast begin the cool, long fermentation (3 weeks at 10°C). The wine is kept on fine lees until bottling for added palate weight and texture.
Tasting Note
Bright, fresh and packed with floral, citrus and green tea notes; delightfully easy drinking and packed with gooseberry, ripe pear and orchard fruits, with a lovely textural citrus finish.