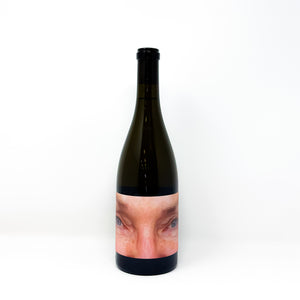 * Whole bunch pressed and partially fermented in old oak ex Burgundy and ex Hungarian barrels and new French oak barrels. The rest was fermented in stainless steel tanks. It was barrel aged on lees for 7 months and went through full malolactic fermentation. Weekly battonage was applied. It was bottled after light filtration, where minimal SO2 additions were added.

* What's the wine like? A salty, minerally, lemon peely, zesty Chardonnay, but with a unique and differentiating English twang. The cooler climate and winemaking touches has given this a lovely mid palate acidity that is ever so more-ish. This is the kind of wine you may want to drink cases of..... The oak is soft, well integrated and not overpowering. You can really taste the fruit. It's gone through full malolactic fermentation so it's got a nice mouthfeel and soft creaminess without losing the freshness. As you can probably tell, I love this wine. ;)

* If anyone cares, this wine, like all our wines, is vegan friendly. This does not mean they wave to vegans in the street, they are just made without the use of any animal based winemaking products.