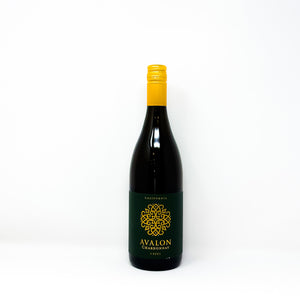 WINERY
Established in 2001 in bucolic western Sonoma County, Avalon offers approachable,
delicious wines of unmatched quality. Thoughtful vineyard selection from
California's top wine growing regions combined with intuitive winemaking methods
assure that Avalon wines are beautifully balanced and effortlessly enjoyable.
WINEMAKING
Avalon Chardonnay is crafted with grapes grown in Northern California including the
Delta region. Here, the Sacramento and American Rivers form an extensive delta located
100 miles east of San Francisco. Chardonnay is the most widely planted grape in the
area, which gives the varietal a highly successful advantage. As temperatures rise in the
California's interior valley, cool sea breezes are pulled directly through the San Francisco
Bay via the Carquinez Strait creating a cooling effect that has allowed exceptional wine
grapes to thrive in the region for more than a century.
SENSORY PROFILE
Elegant and well-balanced, Avalon Chardonnay offers aromas of orange blossom,
Golden Delicious apple, guava with hints of vanilla and baking spices. These lovely
characteristics flow through to the palate leading to a crisp and refreshing finish.
RECOMMENDED FOOD PAIRING
A wonderful wine to sip on its own, Avalon Chardonnay also pairs well with mild
cheeses.