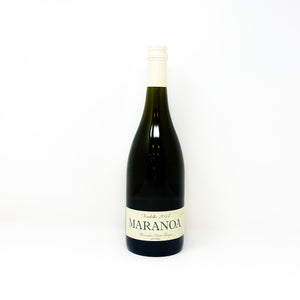 Veteran winemaker David Traeger began his life in the Australian wine industry in 1973. After working as a winemaker for both major and smaller wine companies, in 1986, he established his namesake wine business. After selling his eponymous "David Traeger" brand, he has re-established himself as a small independent winemaker. His aim is to produce limited volumes of elegant and distinctive wines, working with grapes from vineyards that attain the finest fruit character.
The Maranoa brand is named after one of the oldest properties in the Nagambie area, a farming property that was most likely planted with vines during the 1870s. David has been making this variety for 23 vintages.
Straw colour with youthful green hues. Guava and stone fruit aromas with a touch of ripe melon, rose petal and lychee notes. Wonderful mouth-filling flavours, an excellent fine acid structure and crispness and a lingering, stylish dry finish.