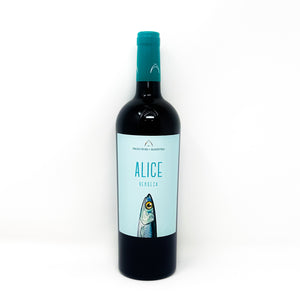 Producer Profile
In the heel of Italy, Manduria is considered the birth place of the native Primitivo grape, and was officially recognised as such in the 1970s when a DOC was created for the region. However Produttori di Manduria had been making wines for 40 years by then, unashamedly proud of their deep affection for Primitivo.
As well as making high quality examples of Puglia's most famous vinous export, the co-operative is well versed in producing fascinating whites from Fiano and Verdeca. But it is with the poetically titled Elegia that the extraordinary levels of quality come to light. Made from old bush vines up to 50 years old it creates a wine of intense dark berry fruit with wonderful balsamic end notes and excellent balance.
Viticulture
This rare variety of native grape is picked from 15 to 20 year old espalier trained vines in the middle of September yielding around 100 quintals (4500kg) per hectare.
Winemaking
A temperature controlled fermentation at 15° C and then ageing in stainless steel vats.
Tasting Note
Straw yellow in colour, the nose shows aromatic white flowers mixed with citrus notes as well as pear and pineapple. Dry on the palate this is fresh and mineral like.
Food Matching
Incredible with baked pastries, croissant, but anything with acidity/ lemon flavours.
Varieties:
Verdeca 100%